Okay I know I have been bugging everyone for months about this puppy. Raina is finally here. She is everything I knew she would be and I love her already. After two nights of no sleep, (the night before I got her and the night I brought her home), and one day of barely any food - they don't have food in the cargo area of the airport, I finally have the time and energy to show pictures. I have to take more but here are some that tell the story.
Waiting at the cargo bay and wondering where they are.....and then why can't we get to them..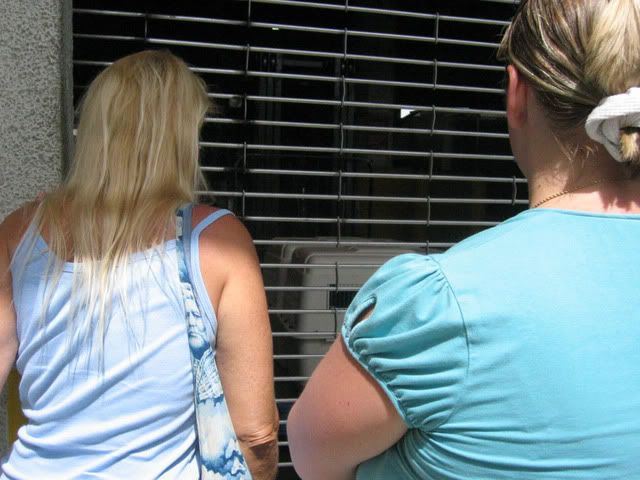 Greeting kisses
Finally out and on the ground in the US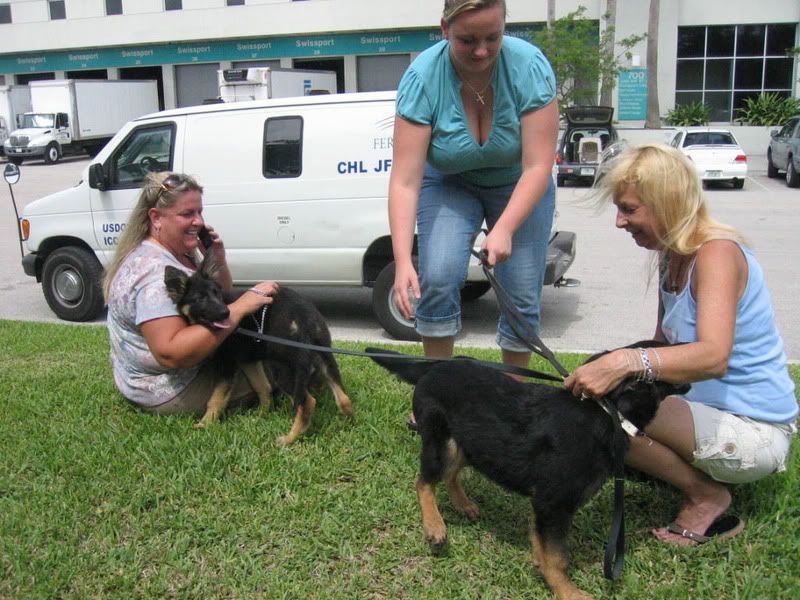 Back home again - Pyrate gives Raina the once over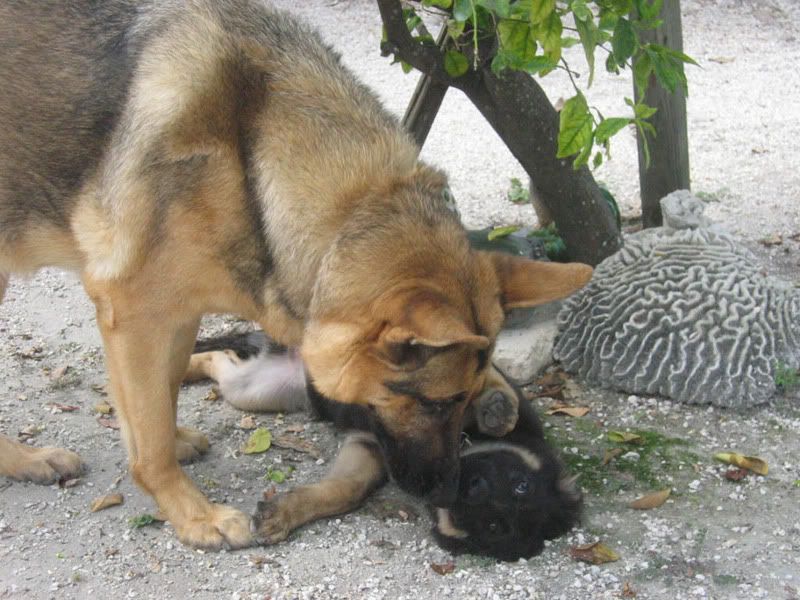 They come to an understanding about who is boss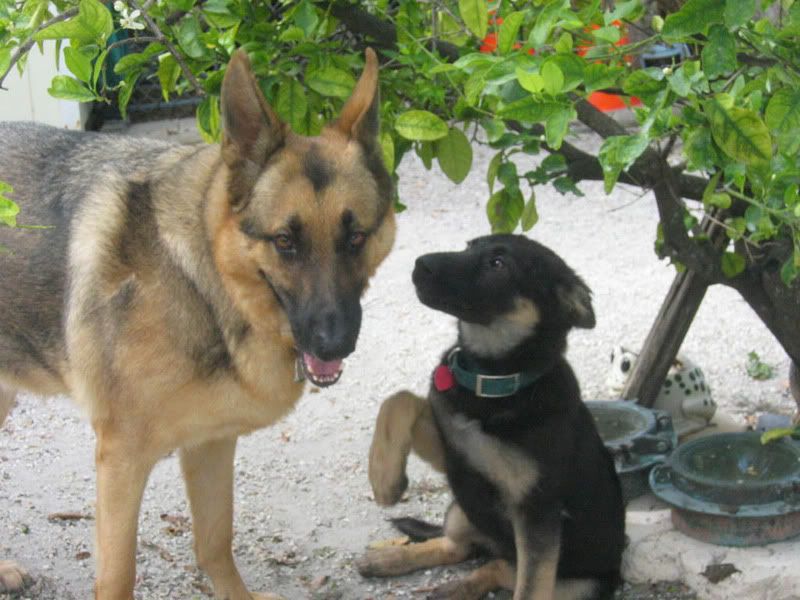 Pyrate teaches Raina how to use the drinking fountain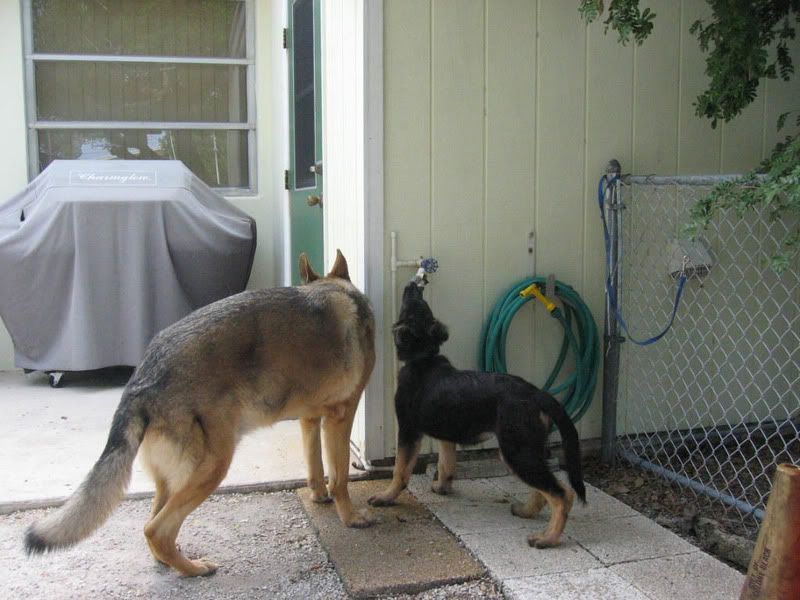 And Raina is happy with her new life
And she is tired, but still ready to play
I still want to get more pictures but everytime I try to get farther away to take them at different places, both dogs followed me. Must get help!